Hi everyone,
So I am configuring an openkm installation on my local machine (ubuntu 22.04), OpenKM 6.3 CE and I was tinkering with the antivirus settings. Why? Because when using clamscan instead of clamdscan (daemon) it has to build the db everytime and scanning 1 small files takes quite a long startup time. Comparing that to clamdscan that is always running and scans it in a fraction of the time that clamscan does. This really speeds up batch uploads like when I want to upload 20 files because now with clamscan it rebuilds 20 times for each file. I find that kind of unnecessary so I want to use the daemon
So what did I try:
1: changing the conf var to /usr/bin/clamdscan that didn't work so I tried it like this /usr/bin/clamdscan --fdpass. This didn't work either.
2: I made a bashscript in /usr/bin/ that basically does the same as above but then I don't have to pass the flag through OpenKM the script looks like:
Code: Select all
#!/bin/bash

ifname=$1

/usr/bin/clamdscan --fdpass $ifname

That didn't work either. I uploaded a test windows virus and by using clamdscan it doesn't detect it (In the CLI it does when using clamdscan or my bash script directly). So is OpenKM really not compatible with the clamscan daemon? I couldn't find anything about it online.
clamdscan results (daemon)

clamscan results (The one that works with OpenKM)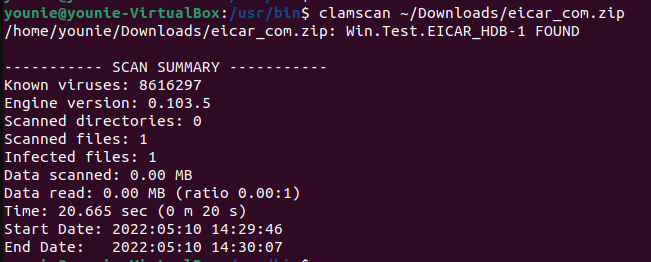 If anyone has some insight it would be very appreciated!